Not A Spiki Show @ Plastic Culture – Jakarta, Indonesia
It was my dream to have my first solo exhibition in Indonesia.
"Not A Spiki Show" Exhibit paid tribute to my favorite artists and was open to the public.
It was held at Plastic Culture at the Grand Indonesia Shopping Town East Mall.
The exhibit was centered around 15-20 custom pieces inspired by well-known artists in the designer vinyl scene.
Some of the artists I paid tribute to include: Arkiv Vilmansa, Angry Woebots, Futura 2000, Flying Förtress, Frank Kozik, Ugly Doll, Itokin Park, Jermaine Rogers, Kendy Tandiono, Kun (Sakun), Michael Lau, Mist Reach, and Secret Guest.
I also invited Andri Widjaja, Evan Tsai, Timothy Istianto, and Laughin' Man as featured artists to showcase their work.
Thanks to Kong Andri for helping me design my awesome flyer. I love the retro vibe.
My idea for the installation was to divide a few layers to make a more unique pop up view.
Seeing the completed installation was the best feeling ever!
Thank you to everyone who came out to support me!
thanks Desy Agnes for awesome photo.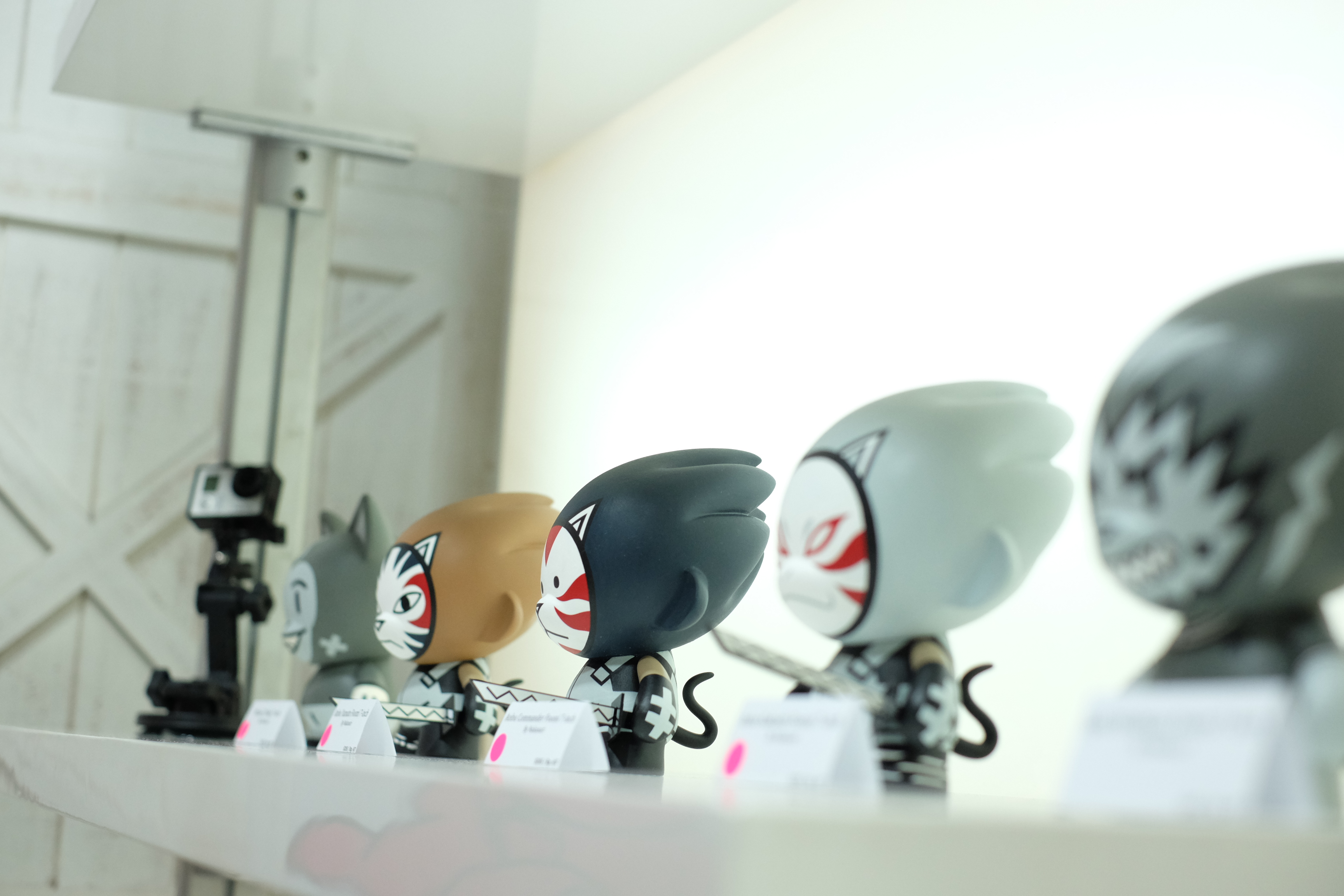 Live custom mini Munnys for friends!
It was so nice to see my friends and chat with them.
Johana Kusnadi and Timothy Istianto
A commissioned 20-inch Munny for Justin.
Me and Erich Ongko Ong
Thanks to Eric Wirjanata who came to see me and also covered my event on his blog. Be sure to check out the link for his blog post.
It was awesome seeing so many of my talented friends who came to the event: Alin (Fadlin Ichwan), Joe, Bowo Baghaskara, Joshua Artono, Timothy Istianto, Eric Wirjanata, David Cornelius Tan, and Kendy Tandiono.
Thank you to Plastic Culture and everyone who came out to support me.
Even though I came from the other side of the world, we all have the same passion for art and toys. Thank you for allowing me to share my work and experience.
Please check out more coverage from the exhibition, on Eric's blog: http://www.thespacewanderer.com/not-a-spiki-show-plastic-culture/.
Edited by Larnna Thompson