Not A Spiki Show Closing Party – Jakarta, Indonesia
Thank you to Natasha Victoria Lucas for taking this photo for me.
After we got back to Bali, we decided to throw one more party for my solo show.
Thanks to Peter Christian Cung for helping out with my flyer design. I requested it last minute and he made it happen so quickly for me.
Here's one of my favorite shops in Jakarta, Art & Science. It has such awesome stuff! Be sure to check them out!
Here's Plastic Culture.
Thank you to Satria Perdana, and his former journalist photographer, for coming and interviewing me. We had a fun chat and became friends.
I also did a quick custom.
Thanks to my friends, Ronald Zhang and David Cornelius Tan for coming out and supporting me.
Here's Alin.
Ryan from The Good Habit.
Black Mavis Crew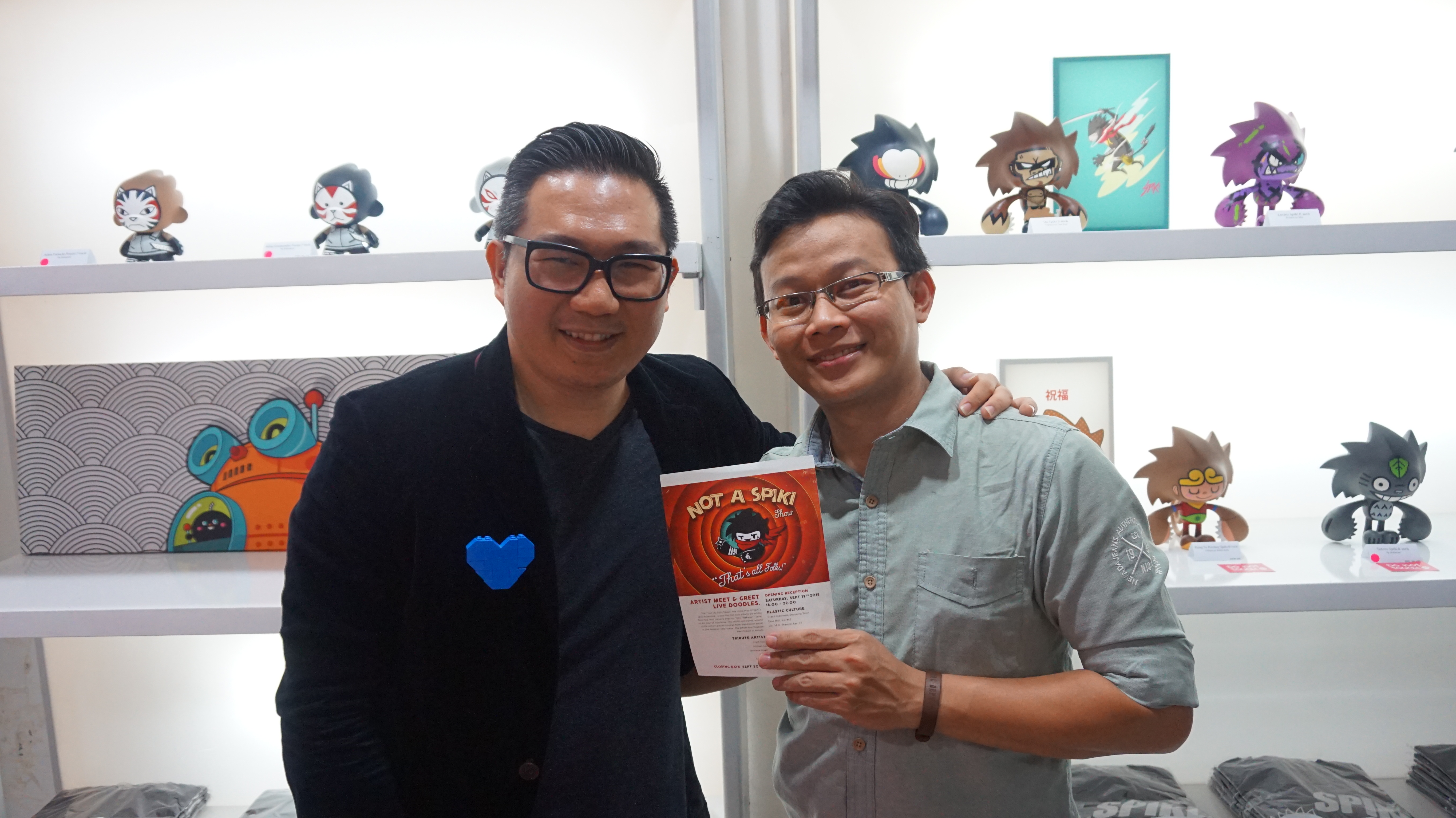 Erik Boyaxhiu
Grace Kusnadi from Pop Con Asia
Bye bye to King Reign.
A big thanks to everyone who came out to support me. I can't wait for my next trip back to Jakarta.
Edited by Larnna Thompson