WIP Custom 8 Inch Spikiteq
Martian Toys was hosting the spiki attack show in New York Comic Con so I had the opportunity to work with Quiccs! The spikiteq was re-sculpt base on spiki chiisai platforms, this project was a limited resin run and produced by our friends Martian toys, this time I wanted to challenge myself and make them 8inch spiki figs.
So since we have a smaller version already made, it was much easier for me to detail just by checking the original model. I wouldn't call myself a professional sculptor as this would take some time for me to sculpt it correctly.
The most complicated part is the head, which is the biggest portion of the figs. After that I am able to add the small details.
The body we add the hoodies just like quicss signature design.
Now begins testing. Just to make sure the position is correct and slowly adding more details.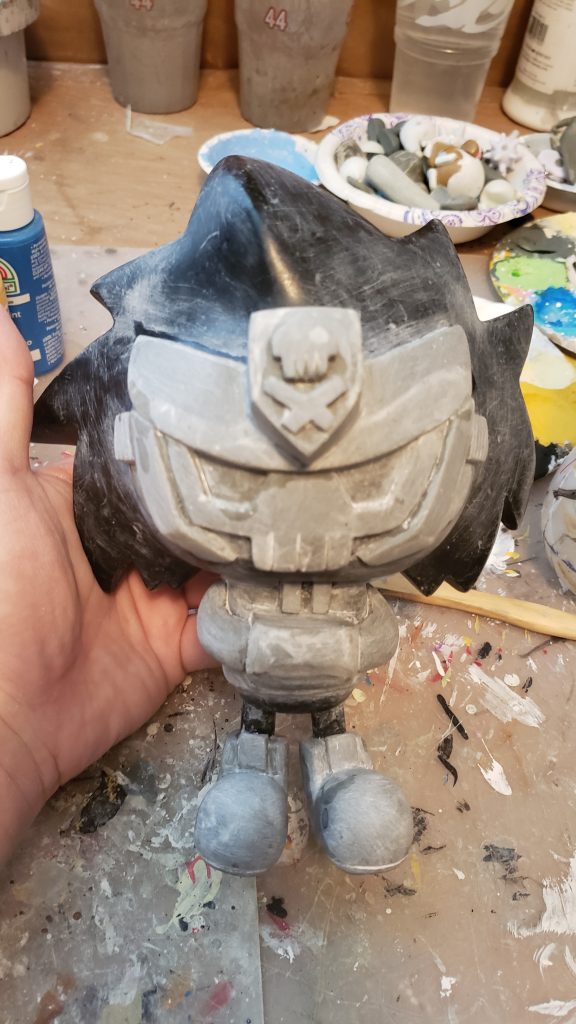 Here is the paint testing. Since the original paint job was done by quicss, I have to find the colors that closely resemble his original custom spikiteq.
Complete view for the shoe paint job , inspire by AJ1 shadow.
Also adding small detail like teq63.
Final head model.
Size comparison with 4 inch spikiteq
The finished custom looks even better than I was expecting and I am really happy of the result. I know many people were interested this piece and it has found its home with the right person. Thank you again and I cant wait for the next custom figurine.